CSDA news
Insights from the Centre for Social Data Analytics – October 2019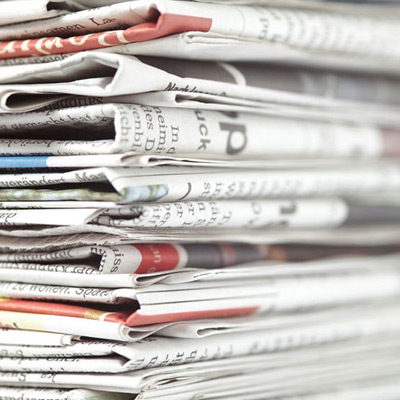 October-2019
This issue: a new Deputy Director for CSDA; CSDA homelessness work almost ready for implementation; our paper on ethnic disparities in childhood prevalence of maltreatment in the American Journal of Public Health; Rhema delivers the John Western Public Lecture 2019 in Brisbane.
Meet Larissa Lorimer: Executive Coordinator (Research) at ISSR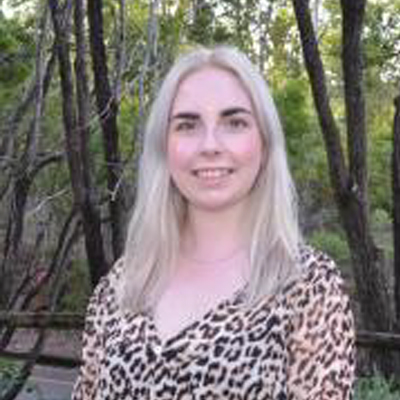 October-2019
Larissa has played an integral role in developing CSDA's Auckland hub since the start in 2016. Now, she is working at the Institute of Social Science Research (ISSR) at the University of Queensland, as an Executive Coordinator of Research, applying those same skills to build the centre's Australian node.
CSDA researchers share Allegheny Homelessness Tool at D4GX, New York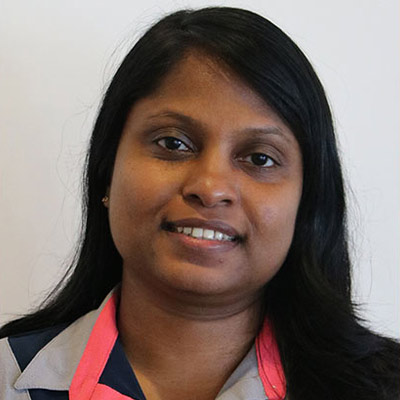 September-2019
CSDA Director Professor Rhema Vaithianathan and CSDA research fellow Chamari Kithulgoda attended the Bloomberg Data for Good Exchange (D4GX) in New York in September and presented a poster
Data analytics in the public sector: 2019 John Western Lecture, Brisbane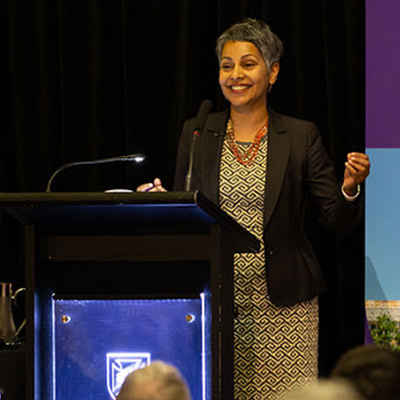 September-2019
Professor Rhema Vaithianathan delivered a public lecture - Data analytics in the public sector – the tortoise or the hare? – in Brisbane in September.
Prof Tim Maloney steps down from CSDA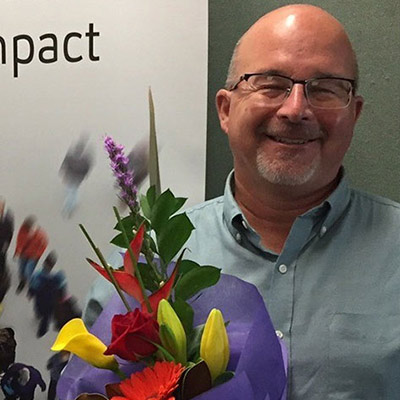 July-2019
Professor Tim Maloney stepped down as co-director of the Centre for Social Data Analytics in July.
New research: Ethnic disparities in Child Protection NZ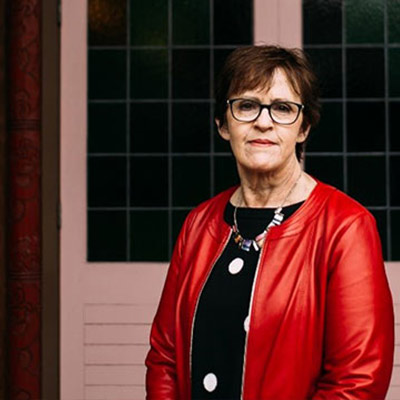 July-2019
A study co-authored by Professor Rhema Vaithianathan and published in the highly regarded American Journal of Public Health follows the child protection interactions of almost 60,000 children from birth until the age of 18. The study is New Zealand's first cumulative count of child protection encounters by ethnicity
CSDA work generates strong interest, engagement at US Events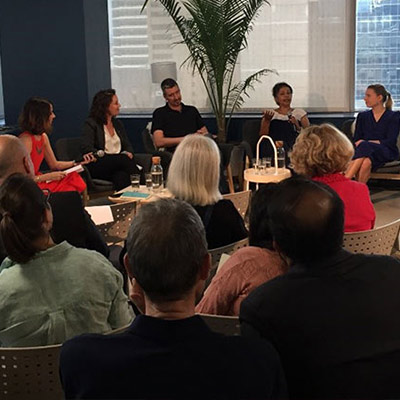 July-2019
When Director Rhema Vaithianathan presented predictive analytics for child welfare work to four different US audiences, she found strong interest in her work, making useful connections with organisations, funders and policy makers.
Government funding to extend childhood adversities research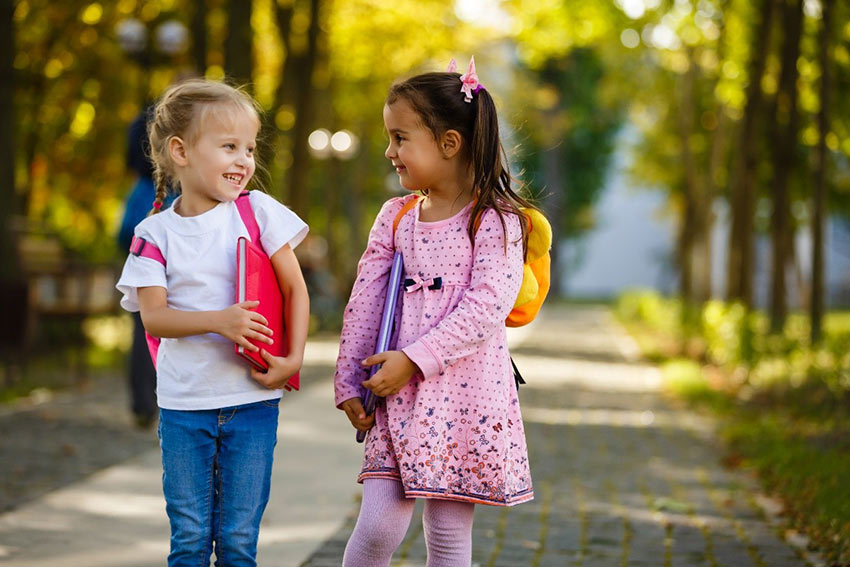 May-2019
A grant from the 2018/2019 round of the Government's Children and Families Research Fund means CSDA can build on its research into the link between childhood adversities and school readiness.
Allegheny Family Screening Tool evaluation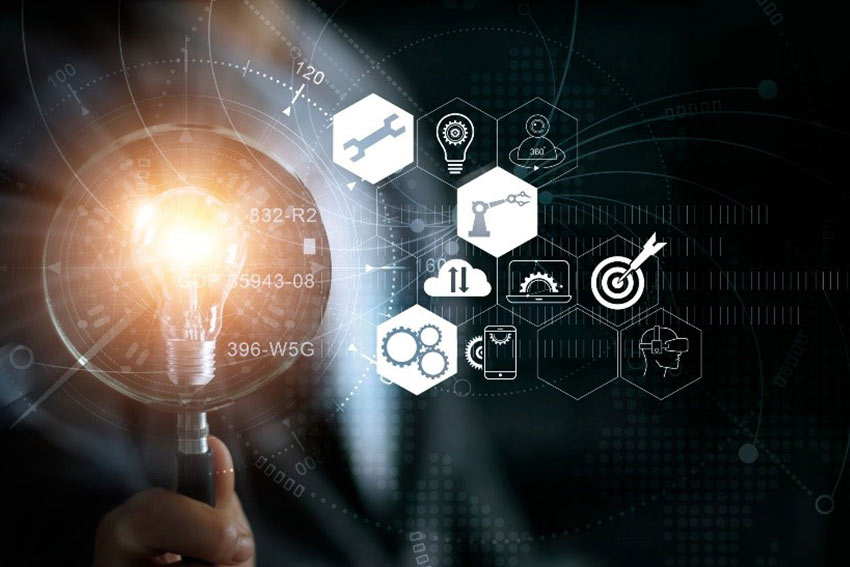 May-2019
Researchers from Stanford University have evaluated the Allegheny Family Screening Tool, a child welfare predictive risk modelling tool developed by a team led by Rhema Vaithianathan - and implemented by Allegheny County (US) in 2016.
Family-based factors that protect children against adversities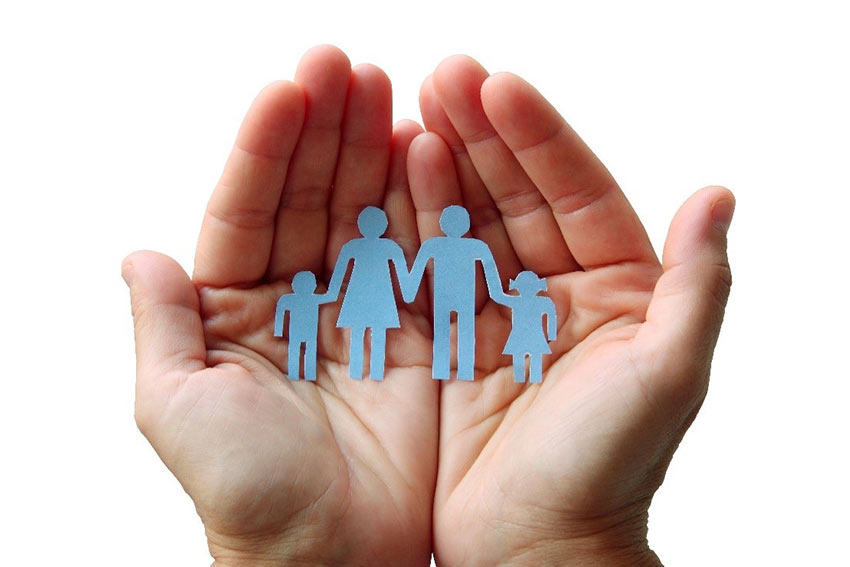 April-2019
New research from CSDA has identified family-based factors that are protective for children at risk of experiencing childhood adversities (specific experiences associated with poor outcomes later in life).
Physical spaces and mood – a MyDay pilot study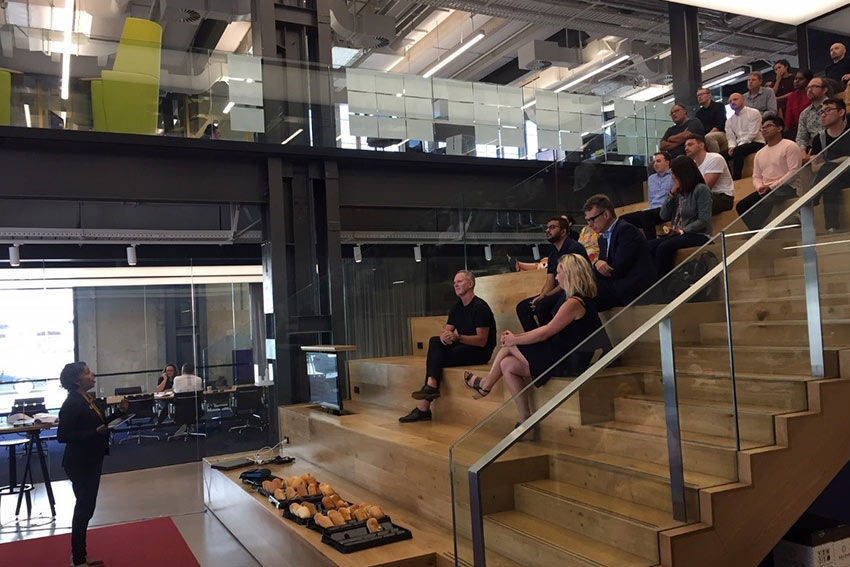 April-2019
Researchers at the Centre for Social Data Analytics (AUT) have partnered with an Australasian architectural practice to explore the feasibility of combining a survey on workplace wellbeing with location data, to understand the impact of physical spaces on wellbeing at work.
Meet the team: CSDA Research Fellow Katerina Taškova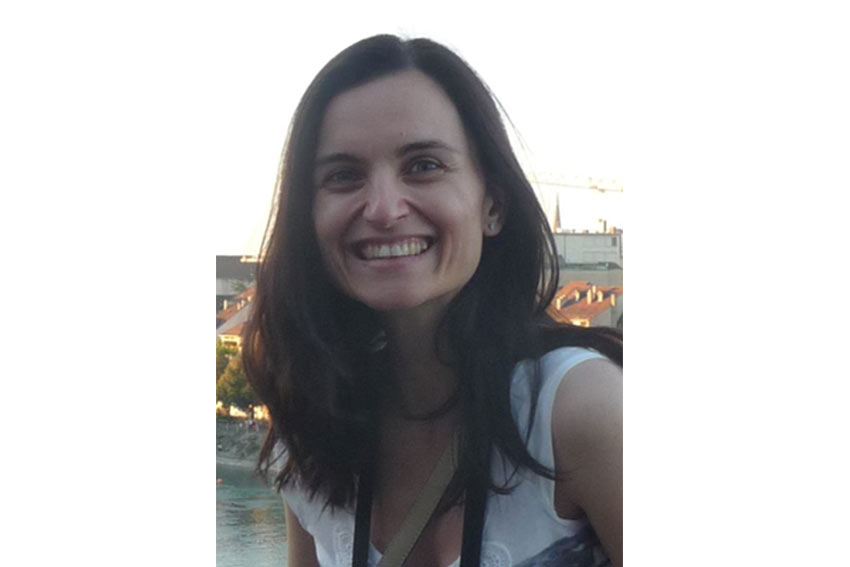 April-2019
CSDA Research fellow and data scientist Katerina Taškova is most interested in doing research that directly affects reality.
At CSDA Katerina has been taking a lead role on child welfare data research projects based in Allegheny County (PA, US) and Chile.
Development economist Sarah Baird visits CSDA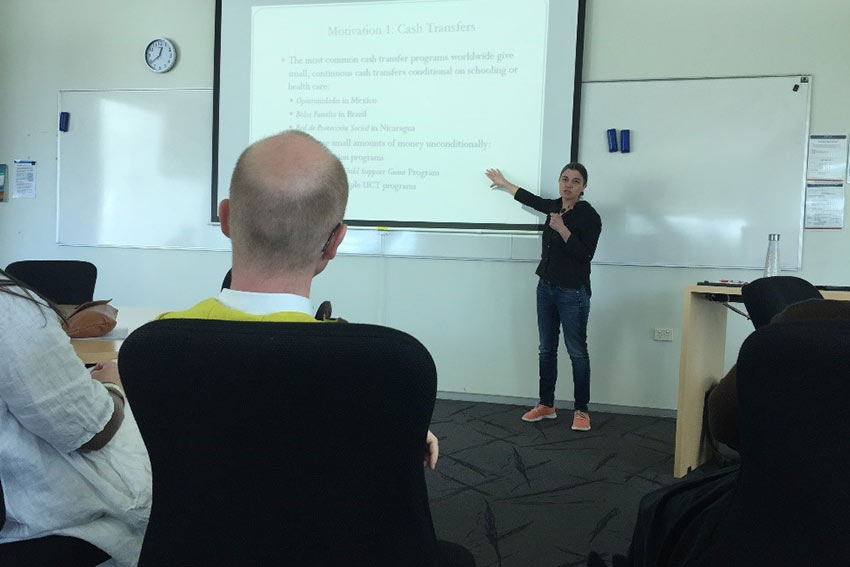 March-2019
CSDA hosted development economist Sarah Baird from George Washington University (Washington DC) in February. Sarah's research focuses on the microeconomics of health and education in developing countries, with an emphasis on Sub-Saharan Africa.
Algorithms in the Public Sector Conference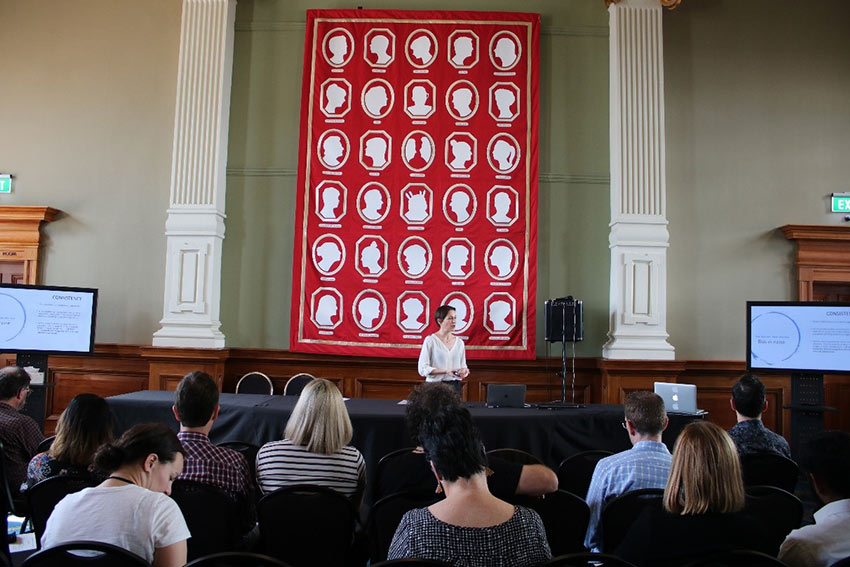 January-2019
A December conference co-presented by CSDA offered a range of perspectives on the use of algorithms in the public sector, including keynotes from international experts who have commissioned, developed and assessed ethics of public sector algorithms.
Meet the AUT Students working at CSDA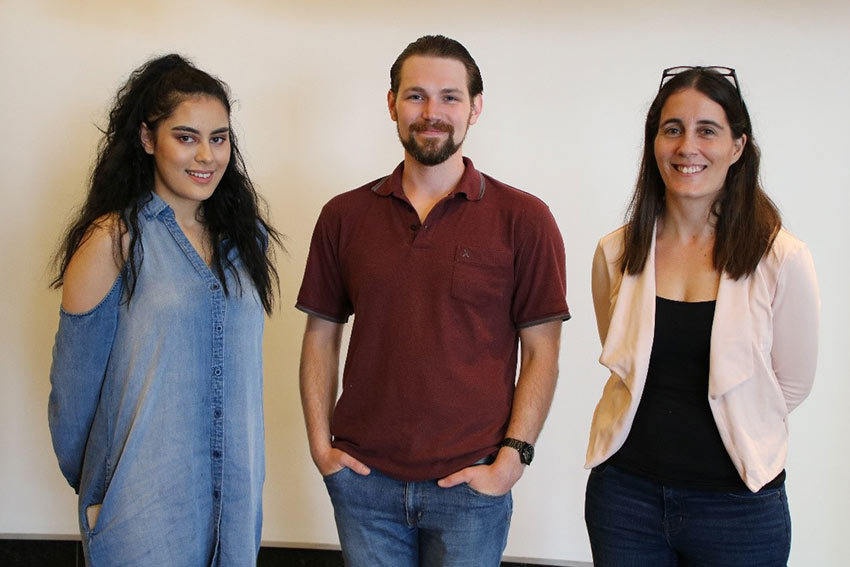 November-2018
A new appreciation for the role of data analytics in improving people's lives has been a revelation for one of CSDA's recent recruits.
"Decision Making: Human vs. Machine" (free public lecture)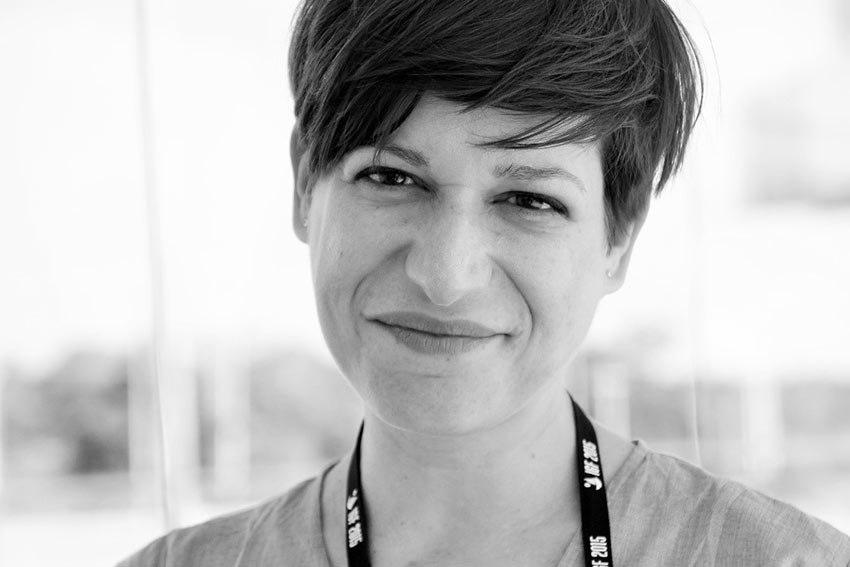 November-2018
This December, Stats NZ and CSDA are presenting a free lecture hosted by international tech ethics expert Lorena Jaume-Palasi. With a background in founding ethics organisations including AlgorithmWatch and the Ethical Tech Society, and consulting to numerous governments and organisations in this space, Jaume-Palasi will present her experiences and recommendations.
CSDA takes a collaborative role in the new US research centre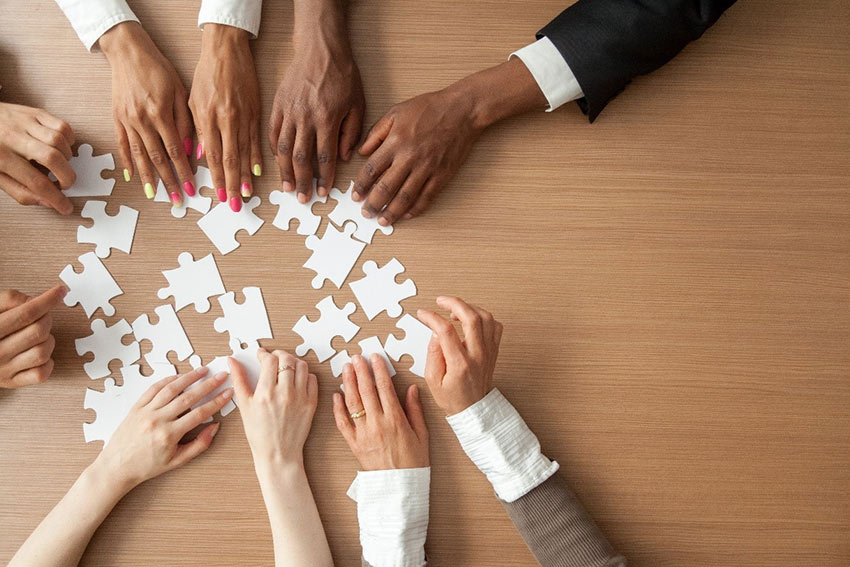 October-2018
CSDA Co-director Rhema Vaithianathan will be collaborating with the newly established Centre for Innovation in Child Maltreatment Policy, Research and Training (CICM) at Washington University of St. Louis.
Taking Predictive Analytics with Australian researchers, government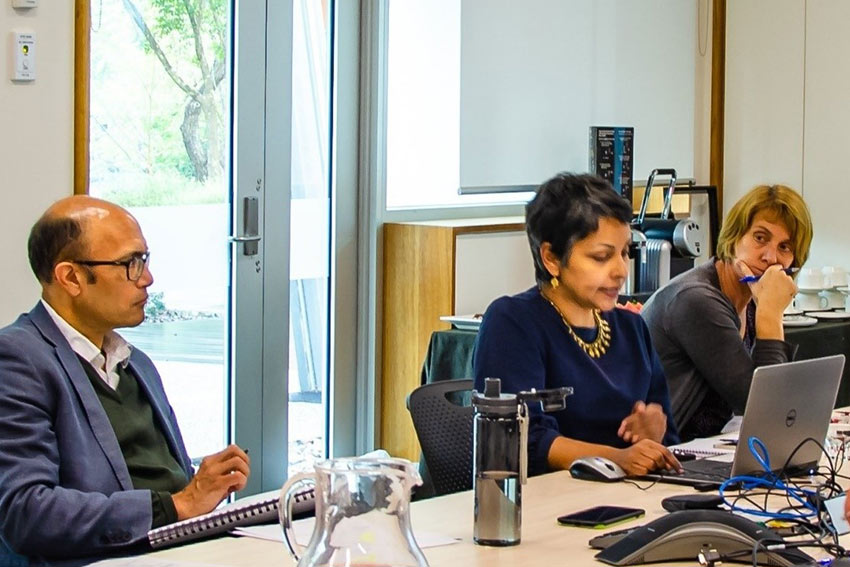 September-2018
CSDA co-director Professor Rhema Vaithianathan had the opportunity to lead an Australian roundtable about the use of predictive analytics for positive impact in September.
CSDA research in upcoming Child Wellbeing Research Seminar (Wellington)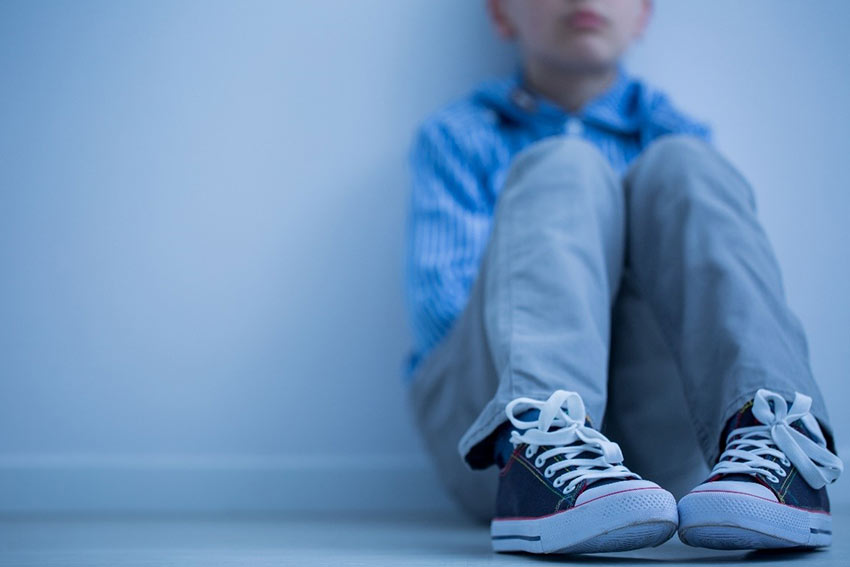 August-2018
Matt Walsh, Senior Research Fellow at the Centre for Social Data Analytics (CSDA), will share new research on Adverse Childhood Experiences (ACEs) at a Child Wellbeing Research Seminar hosted by the Ministry of Social Development in Wellington on 11 September.
Seeking feedback on the NZ Guidelines for Trusted Data Use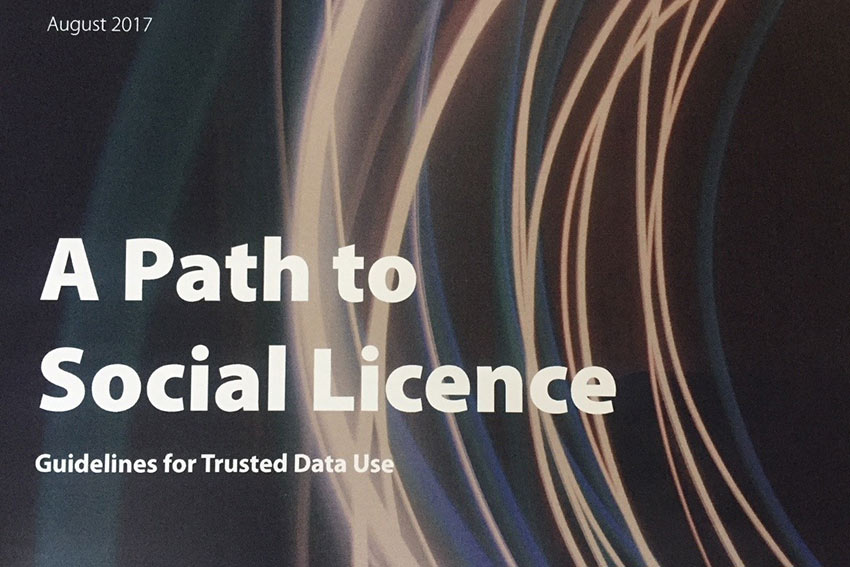 August-2018
A year after the launch of the draft NZ Guidelines for Trusted Data Use: 'A Path to Social License", the authors have begun to explore how useful the Guidelines are for organisations, and what updates may be needed.
Helping Government to develop Algorithm Guidelines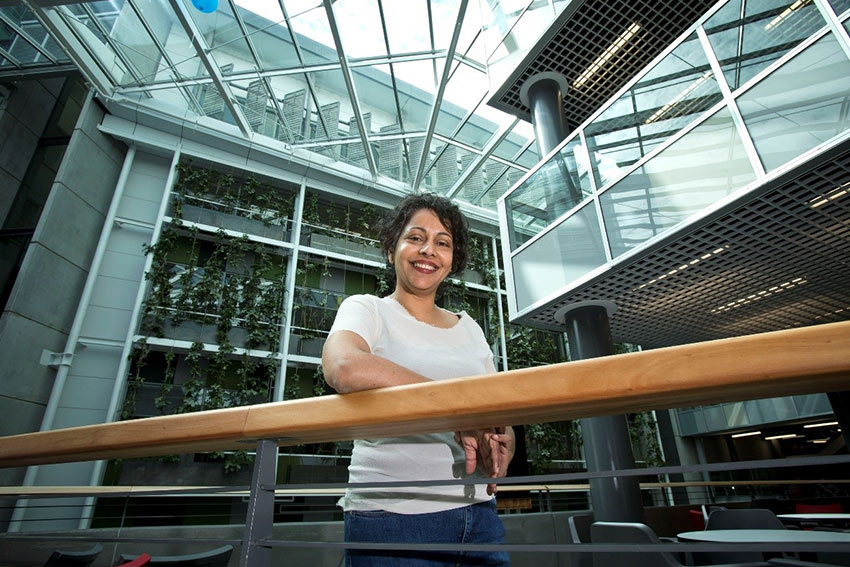 August-2018
The Government Chief Data Steward, Liz McPherson, has commissioned Professor Rhema Vaithianathan, co-director of the Centre for Social Data Analytics at AUT, to review international guidelines for the government use of algorithms, and help develop a 'best practice' approach for New Zealand.
Meet the Team: CSDA's Research Fellow Oleksandr Fialko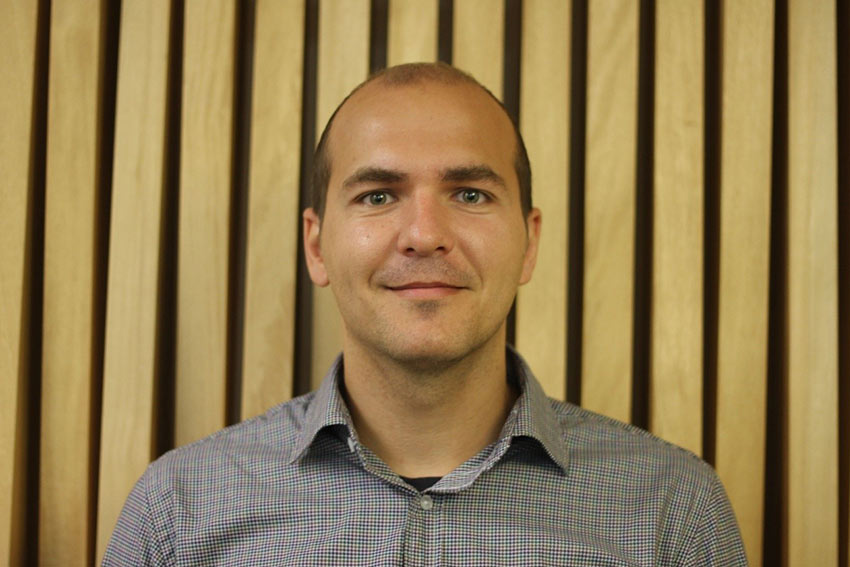 August-2018
A background in physics is an essential tool for Oleksandr Fialko who joined CSDA last year as a Research Fellow in Data Science and is working to improve the accuracy of models being used to predict child welfare outcomes.
Researchers ask 2000 trainee doctors what it's like to walk in their shoes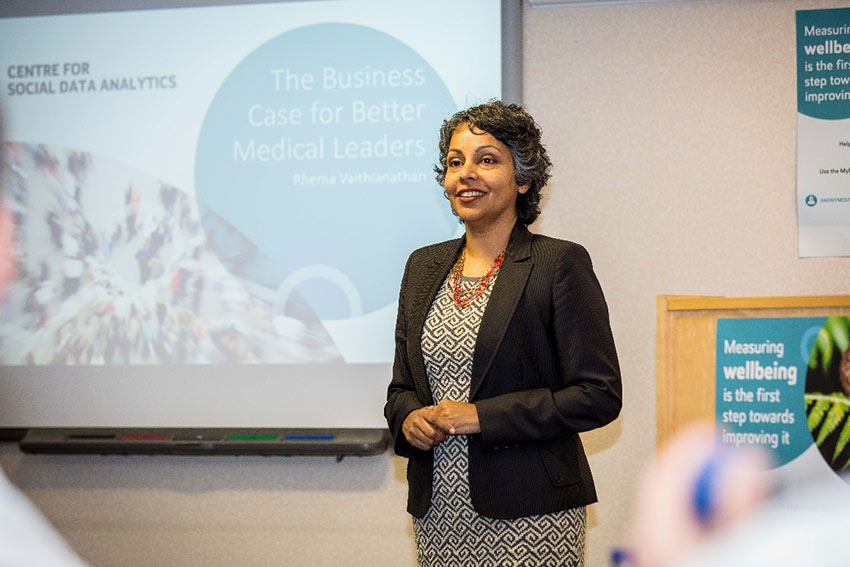 July-2018
Researchers working with Health Education England (HEE) in the Wessex region have launched a study that aims to understand how doctors in training in the area experience their working lives.
"Bias Detectives: the researchers striving to make algorithms fair" -CSDA's work in Nature news.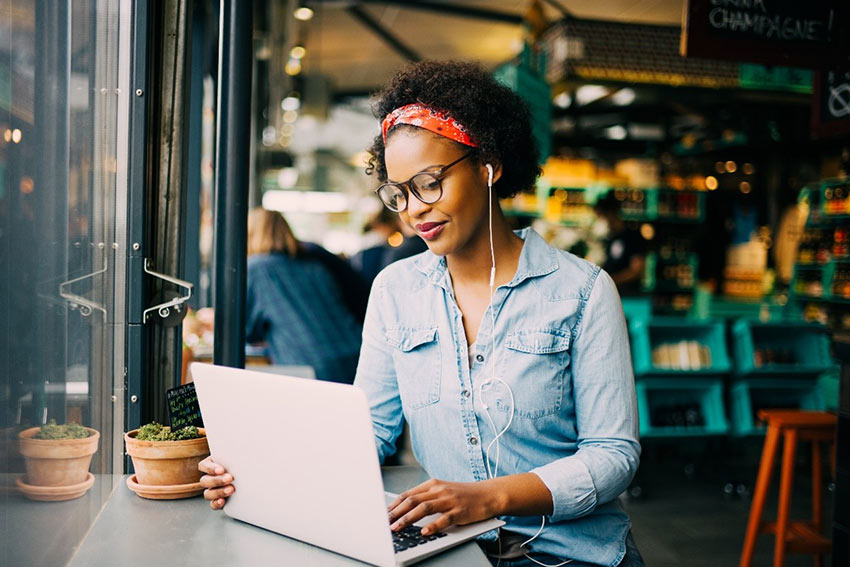 July-2018
In late June, an in-depth article and podcast about the CSDA's work on the Allegheny Family Screening Tool were featured on the Nature news website.
CSDA shares child welfare predictive risk modelling work in Chile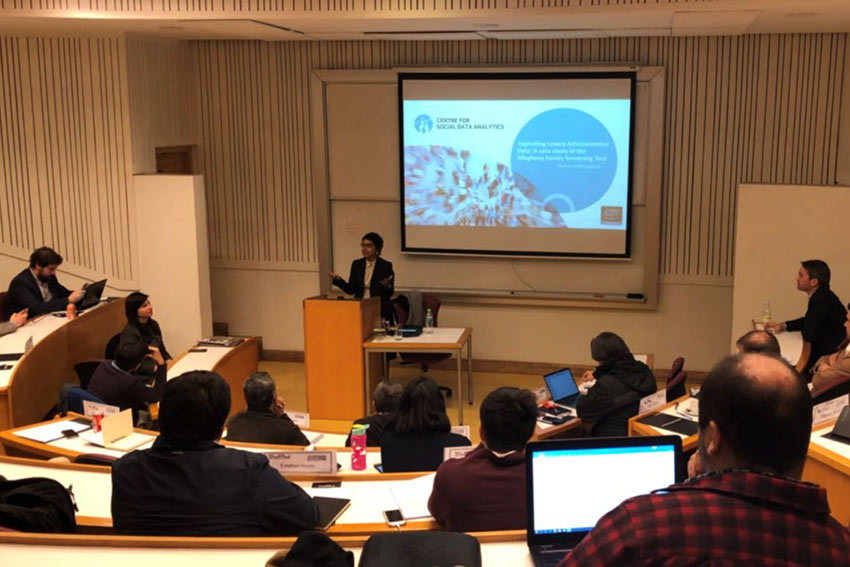 June-2018
Professor Rhema Vaithianathan, co-director for the Centre of Social Data Analytics, recently gave a keynote address on child welfare predictive risk models at the Adolfo Ibáñez University (UAI) in Santiago, Chile.
International project explores social impact of algorithms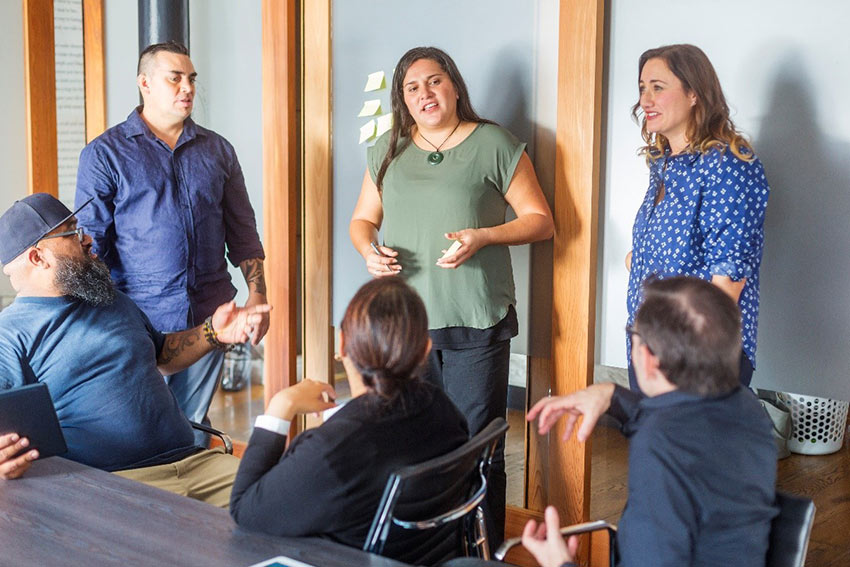 May-2018
A project led by CSDA's Co-Director Rhema Vaithianathan, is exploring community perspectives on the use of algorithms in government in New Zealand and the United States.
Surprise findings about interventions helping sick workers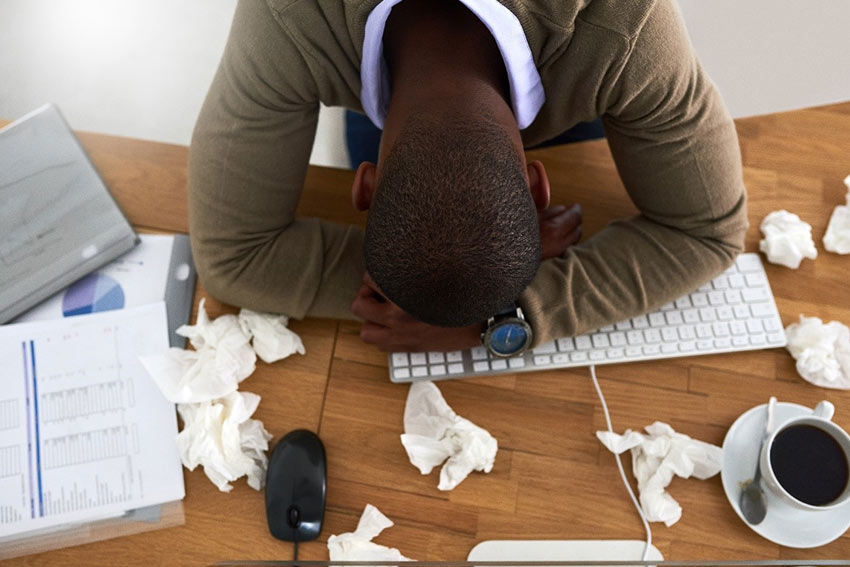 April-2018
A forthcoming paper in Labour Economics finds at, overall, providing sick workers with more intensive interventions worsened their labour market outcomes.
Social Workers in Schools evaluations: A use case for IDI but we can do more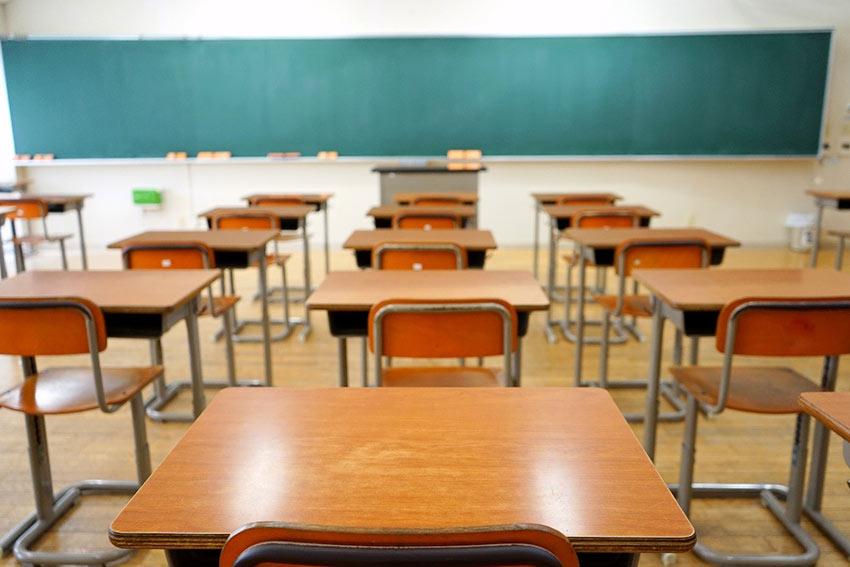 April-2018
A study co-authored by CSDA researchers has identified positive effects for some student groups from the government-funded Social Workers in Schools (SWiS) programme. The paper is the first of two studies recently published by the Ministry of Social Development.
CSDA eNews – April 2018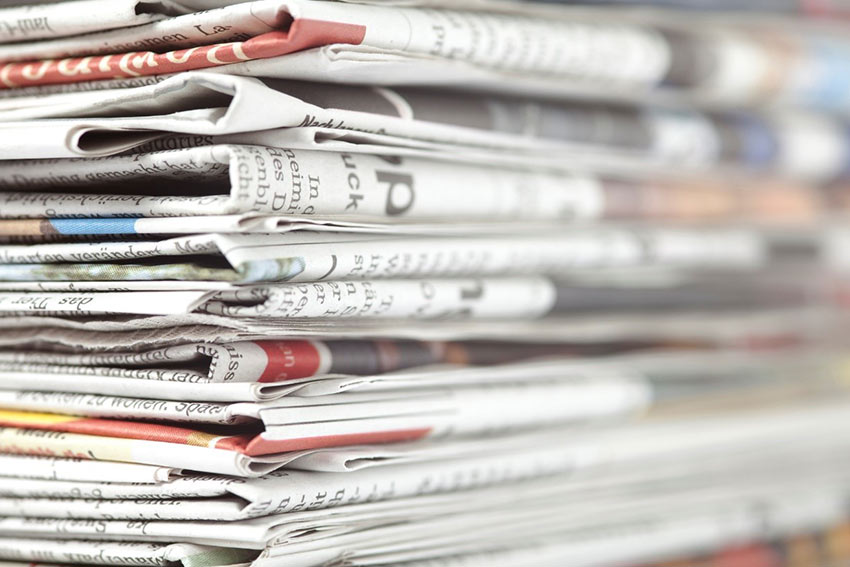 April-2018
This issue: CSDA risk modelling in the New York Times, funding award to study community perspectives on government use of algorithms, CSDA papers in Children and Youth Services Review, Pediatrics and American Journal of Public Health and meet CSDA Senior Research Fellow Matt Walsh.
Full house for Wellington workshop on child poverty, risk and resilience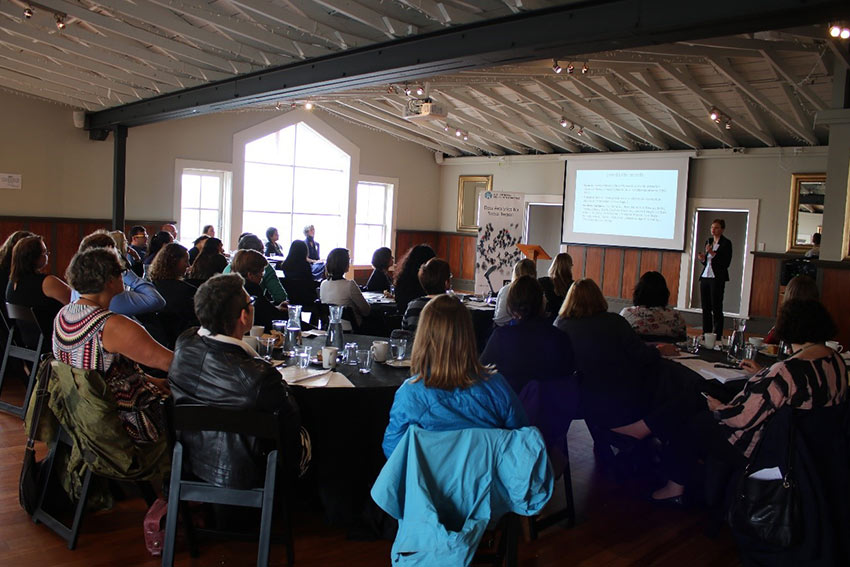 March-2018
There was a great turnout at CSDA's recent Wellington workshop, attended by individuals from thirteen government agencies and several private sector organisations.
Analysis of screening tool wins best paper award at international fairness conference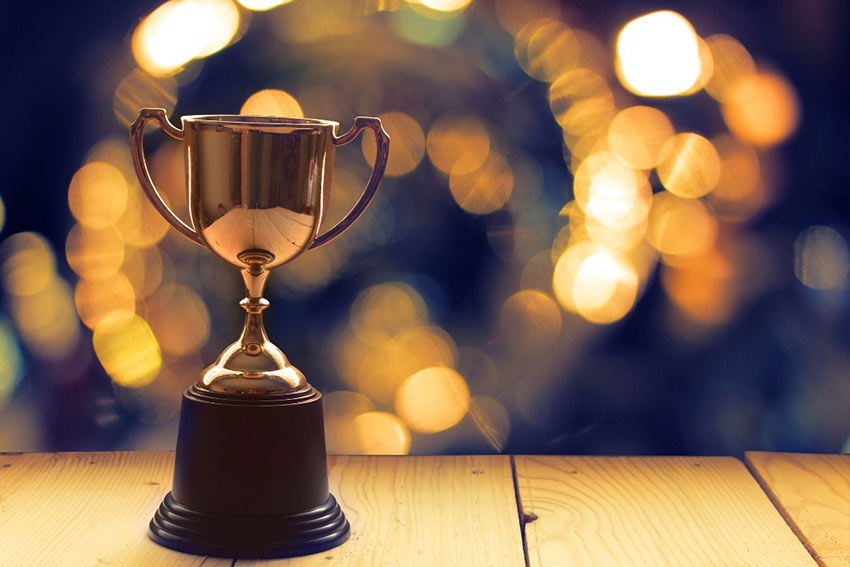 February-2018
A paper that analyses the application of risk modelling to child maltreatment screening decisions will receive a best paper award at the 2018 Conference on Fairness, Accountability, and Transparency (FAT)* in New York in late February.
"Can an Algorithm tell when Kids are in Danger?" – Our research in the NYT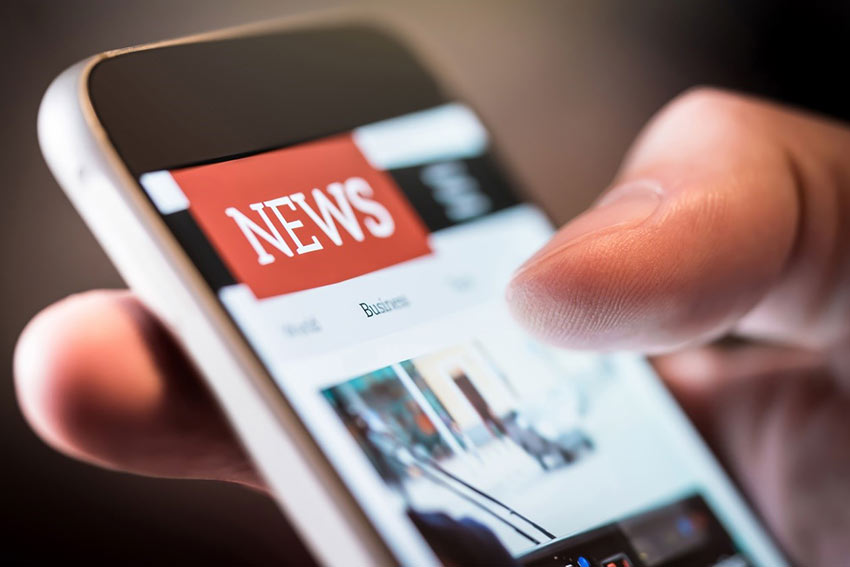 January-2018
An in-depth feature about a CSDA research project, the Allegheny Family Screening Tool (AFST), ran in the New York Times Magazine in January.
CSDA eNews
Sign up to get our latest news direct to your inbox, and read past copies of eNews.