Allegheny Housing Assessment tool helping to make decisions 'faster, more efficient'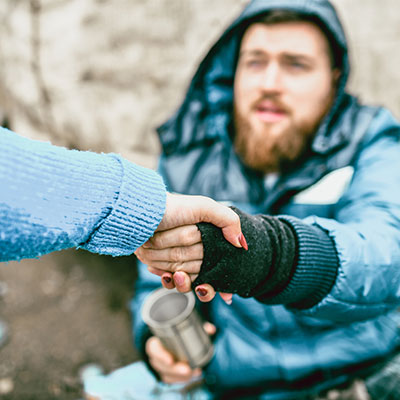 A tool that uses machine learning to help prioritise requests for housing services in Allegheny County, PA (United States), has been credited by frontline staff with helping to make client assessments faster and more efficient.
Allegheny County receives over 100 inquiries for housing assistance each day and around 10 housing assessments are completed over the phone and in person by service co-ordinators. However, because the County has a limited supply of long-term supportive housing, clients seeking help must be prioritised so that services go to those with greatest need.
In September 2020, the County replaced its existing prioritisation tool (a statistical survey tool, VI-SPDAT) with a purpose-built machine learning tool, the Allegheny Housing Assessment (AHA) tool, developed by CSDA.
While the statistical survey tool had required staff to ask clients many personal questions and enter the answers to generate a housing priority level, the AHA automatically assembles and analyses most of the data needed to determine a client's level of need.
The CSDA researchers who developed the AHA tool have shown that it can prioritise requests for help more fairly and accurately than the previous tool, but now that the tool is in use, feedback from the County suggests it is also helping to improve the assessment experience of clients.
Frontline staff say the AHA, which makes use of data already held by the County rather than requiring extensive self-reporting by clients, has cut down the amount of time clients must spend being assessed and reduced the number of personal questions they need to answer.
"By making good use of the data we already have, it seems we can not only improve the quality of our decisions on how to allocate limited housing services, but also reduce the need for clients to relive past traumatic experiences and free up some time so that service coordinators can help clients more in practical ways. The conversations are shorter and less emotionally taxing for clients who are reaching out to us in one of the most challenging times in their lives. Clients are then able to absorb conversations on next steps and additional resources that could help them develop a more positive path forward," says Andrea Bustos, Administrator, Resource Navigation and Community Supports at the Allegheny County Department of Human Services.
Bustos says that while some Allegheny Link staff had initially been concerned about the disruption that could come with the new tool, seeing the AHA in action and helping to improve the experience of clients has led to widespread acceptance.
Gabriel Krivosh, Supervisor of Allegheny County's Office of Community Services Field Unit, which is a team of mobile Coordinated Entry staff, says the insights delivered by the AHA are also helping the County to shape its high-level response to homelessness: "That information about vulnerability across the client population is really useful for us, because we can use it to inform decisions and strategies across the services relevant to those experiencing homelessness."