Dr Gayani Tennakoon: Data Science, Software Engineering and Social Impact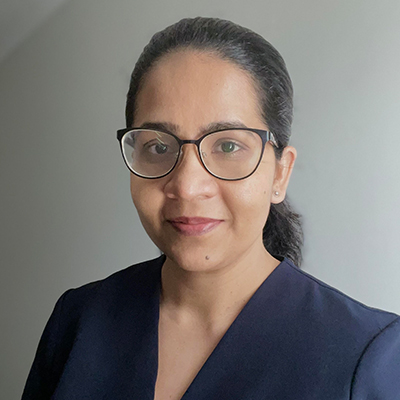 With strengths in both data science and software engineering, CSDA postdoctoral research fellow Dr Gayani Tennakoon contributes to the centre's research and innovation activities as well as having a growing role in the deployment of research-backed tools for health and human services agencies.
Gayani joined CSDA in 2020 and is based at the Institute for Social Science Research (ISSR) at The University of Queensland, where technology makes it possible to collaborate closely with her New Zealand and US colleagues.
While Gayani's PhD in data science and industry experience as a software engineer provide a great technical foundation, she says the CSDA role has introduced her to new methods, types of data and practices and adding an exciting new 'why' to her work.
"Working with the CSDA team to address big challenges in the health and human services sector, like child maltreatment, has been really exciting and rewarding," says Gayani. "I find is very satisfying to see my research contribute to a tool that is deployed in a real-world system that can make a positive impact on society."
As well as researching and developing explainable machine learning models to help decision making by health and human services agencies, Gayani assists with the management of research partnerships on behalf of CSDA and ISSR and collaborates on CSDA reports and academic papers.
"CSDA's international experience in using advanced data science to help public sector agencies address challenges has been beneficial for ISSR, helping us to engage with Australian agencies that would like to explore making better use of their data to address important challenges in health and human services," says Gayani.
Australian projects so far have included developing a machine learning tool to identify children admitted to paediatric intensive care units in Queensland who are at risk of poor future educational outcomes, tool to identify Queensland child and youth mental health service users who are at risk of future suicidal ideations, and tool to identify patients at an Aboriginal and Torres Strait Islander primary care clinic who could benefit from proactive services.
Gayani is looking forward to contributing more to the deployment side of CSDA's work, where she will get the opportunity to work on US projects.
"I will be focused on gaining experience in deploying data analytics tools while undertaking data science research and Australian consultancy projects. This will give me the opportunity to utilise both software engineering and data science research experience," says Gayani.