Algorithms in the Public Sector Conference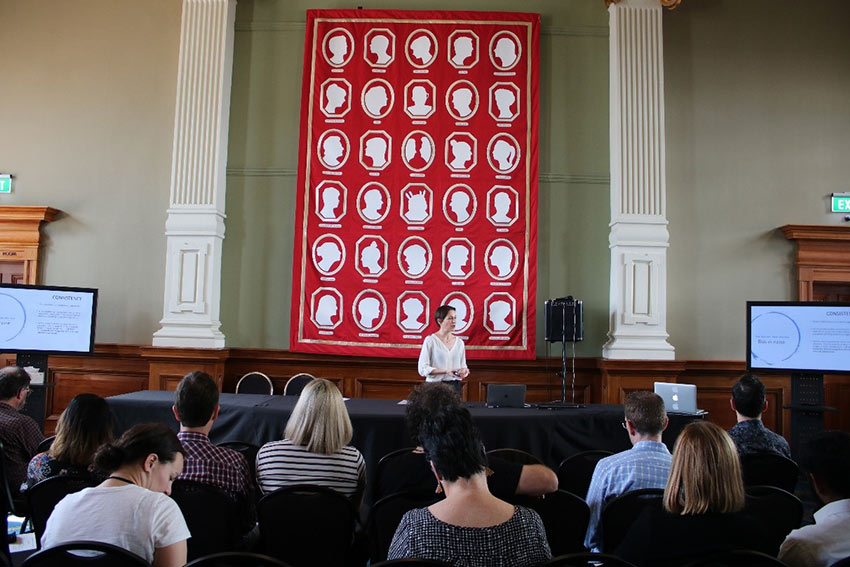 A December conference co-presented by CSDA offered a range of perspectives on the use of algorithms in the public sector, including keynotes from international experts who have commissioned, developed and assessed the ethics of, public sector algorithms.
The conference opened with keynotes from Lorena Jaume-Palasi (Director of the Ethical Tech Society, Berlin), Emily Putnam-Hornstein (Director of the Children's Data Network at the University of Southern California, US) and Erin Dalton (Deputy Director at the Department of Human Services in Allegheny County, US).
Rhema Vaithianathan (CSDA) chaired a session on best practice and operational requirements for implementation of public sector algorithms and a panel chaired by Professor Tim Dare (University of Auckland) explored how to improve policy advice on the use of algorithms.
The conference was hosted by the Centre for Social Data Analytics (AUT), Stats NZ and The University of Auckland with funding and support from the Ministry of Social Development, Oranga Tamariki, the Social Investment Agency, ACC and a NZ Royal Society Marsden Fund Grant exploring the ethics of social policy uses of predictive risk modelling (Principal Investigator Tim Dare, Associate Investigator Rhema Vaithianathan).
Read the conference presentations here.