Prof Tim Maloney steps down from CSDA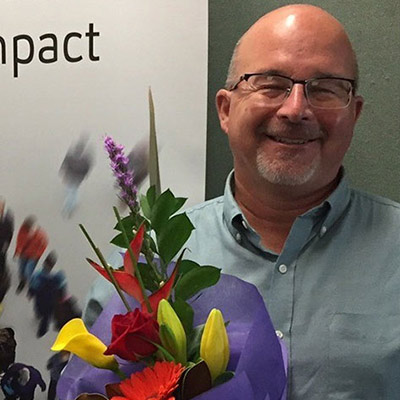 Professor Tim Maloney stepped down as co-director of the Centre for Social Data Analytics (CSDA) in July.
The change coincided with his appointment as Head of the School of Social Sciences and Public Policy at AUT and the move of CSDA to sit within the School, which also hosts The Policy Observatory and The Helen Clark Foundation.
Tim co-founded CSDA with Professor Rhema Vaithianathan in 2016 and Rhema will continue as the director of CSDA.
"Our goal was to use large datasets, and especially administrative data, to help address and inform social issues or challenges in core policy areas," says Tim.
"I am very proud to say that CSDA is achieving that goal – with work in health, education, child welfare and homelessness that is attracting international attention. It has been a privilege to help establish and grow CSDA into a multidisciplinary team with strong international connections, impact and profile. I am really looking forward to seeing what's next, and encourage academics within the School to make contact with CSDA and seek opportunities to add value to the work they are doing."