Meet CSDA's new deputy director: Dr Nina Anchugina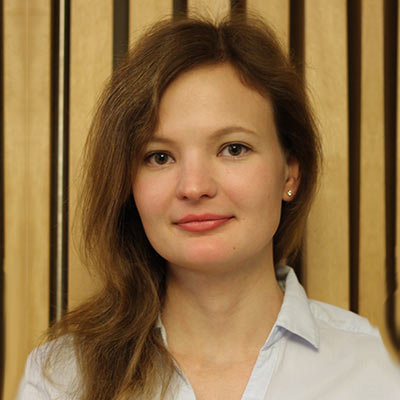 Nina Anchugina has returned to CSDA as deputy director for the 'hard problems and human impact' but also to share her knowledge of private sector best practice with a fast-growing collaborative team.
"I was first at CSDA in 2016 as a data scientist and now it has grown from a lean team into a large team of specialists based in New Zealand, Australia and the United States who are deployed in different combinations on diverse data science projects. In my new leadership role, I am borrowing some useful ideas from the private sector to make sure that as we grow, we continue to deliver high quality, high impact projects."
Since re-joining CSDA Nina has taken a leading role on the scoping and delivery of multiple translational data science projects as well as overseeing resource allocation and championing best practice for the centre.
Previous roles in the energy and banking industries opened her eyes to the benefits of strong internal processes: "without structure it is very hard for large collaborative teams to deliver".
Nina has already helped to embed best practice in many aspects of CSDA's operations including teamwork, workflow, data management, project management, documentation, and compliance.
She says as a research centre CSDA is quite rare because it is focused not only on high quality publications and theoretical models, but also on delivering tools that achieve real world impact.
"The team really care about their work and want to see it done to very high research standards. So, ensuring we have a strong professional approach as well means our clients end up with the best of both worlds."
"Standardising how we do things is making it easier to manage and deliver our projects, and ensures we have capacity to respond to the many new data science for social good opportunities coming our way."