Panel discussion with US experts about CSDA housing tools attracts plenty of interest (watch)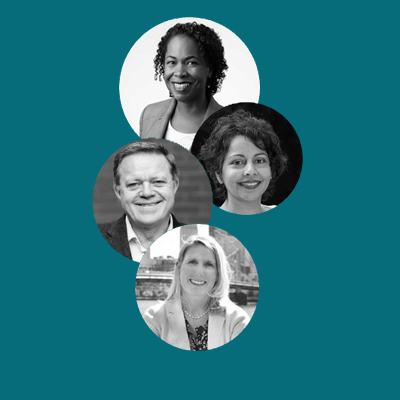 Almost 200 people, mainly representatives of US health and human services agencies, funders, community providers and research organisations, attended CSDA's recent webinar "Housing Help: Using Data Analytics for Fair & Accurate Prioritization".
The webinar took the form of a panel discussion about the challenges of matching limited housing services in the United States to those who need them most, and the role that data analytics tools developed by CSDA can play in supporting those high-stakes decision.
The webinar was chaired by Joy Moses, Director of the Homelessness Research Institute within the National Alliance to End Homelessness (US).
The discussion was opened by leading homelessness researcher Professor Dennis Culhane who chairs the Actionable Intelligence for Social Policy initiative at the University of Pennsylvania (PA). He opened the discussion with an overview of the challenges and opportunities facing the US housing sector, including the big gap between supply of housing help available and the enormous demand for assistance, highlighting the widespread need for new triage tools offering optimal accuracy and fairness.
The second panellist was Erin Dalton, Director of Human Services at Allegheny County (PA), who described the implementation and impact of the Allegheny Housing Assessment, a CSDA-built tool that the county now uses to prioritise housing requests in Allegheny County.
CSDA Director, Rhema Vaithianathan shared more details on the Housing Assistance Screening Tools offered by CSDA, including what sort of data can be used, how they are validated and how they guard against racial disparities in decision making.
"This was a valuable opportunity to discuss our research and innovation with the individuals across the United States who are at the frontline when it comes to prioritising requests for limited housing support. From funders, to agency leaders they are all looking for fair and accurate tools that can help them to make those decisions with confidence, and it was great to share our work with them and hear strong interest in our Housing Assistance Screening Tools. The response and engagement we got during the webinar was really motivating, with a huge number of questions that made it clear there is a real opportunity for our research and tools to positively impact the way triaging decisions about housing are made in the US," said Rhema Vaithianathan.