Seeking feedback on the NZ Guidelines for Trusted Data Use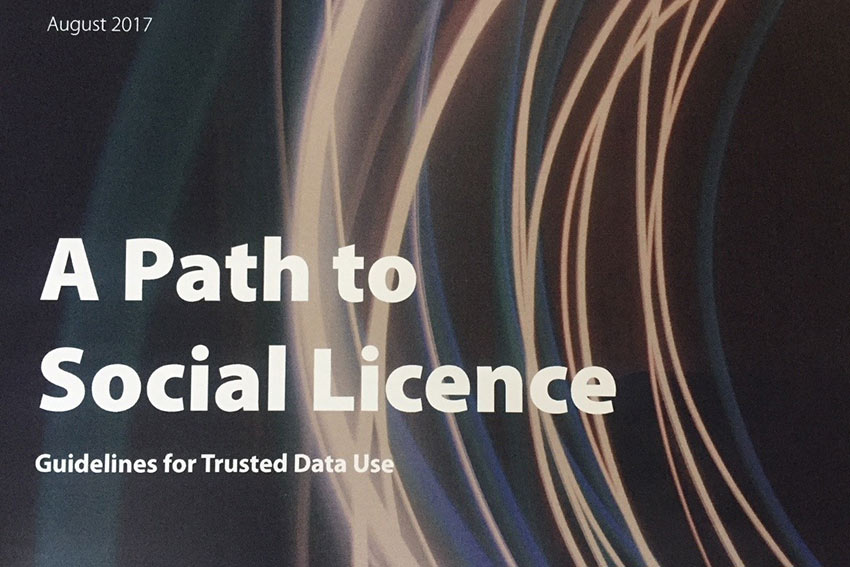 A year after the launch of the draft NZ Guidelines for Trusted Data Use: 'A Path to Social Licence', the authors have begun to explore how useful the Guidelines are for organisations, and what updates may be needed.
The Guidelines were published by the Data Futures Partnership in August 2017. They set out eight questions that people expect to be answered before they are comfortable sharing personal information, and provide advice to organisations on the kinds of answers New Zealanders are likely to find acceptable.
Three former members of the Data Futures Partnership Working Group, Dame Diane Robertson (Chair), Professor Rhema Vaithianathan (who is also co-director of the Centre for Social Data Analytics) and John Whitehead, are encouraging organisations and individuals to try out the Guidelines and share feedback on what will make them more user friendly.
Dame Diane says the group wants the next version of the Guidelines shaped by feedback from as many diverse individuals and organisations as possible.
"When we launched the Guidelines we built in the 'test drive' phase, to allow people to have a go, and tell us what works and what doesn't. That is because we want the Guidelines to be a useful and usable tool that reflects what works for end users, not a document that sits on the shelf. In the last year, we have heard from many large and small organisations that have made use of the Guidelines, but we still want to hear from more. We are looking for people with an interest in improving trusted data use by their organisations to give us less than an hour of their time to try out the Guidelines. They can meet with a member of our team, learn about the Guidelines, talk through possible use cases and give us their valuable feedback," says Dame Diane.
The updated version of the Guidelines will be published in December 2018.
Contact the Guidelines team to arrange a user-testing meeting: info@datafutures.co.nz