People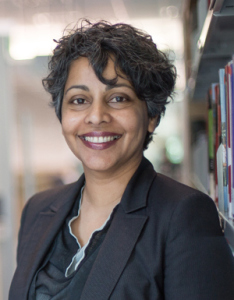 Rhema Vaithianathan
Director
Rhema is co-director and co-founder of the Centre for Social Data Analytics. She is a Professor of Health Economics at Auckland University of Technology and a Senior Research Fellow in the School of Economics at Singapore Management University. Rhema is widely published in Health and Development Economics and Applied Microeconomics. Rhema led the international research team that delivered the world-first Allegheny Family Screening Tool (a predictive risk model for child maltreatment) in 2016, and currently has a leading role on several other predictive analytics projects in the United States. She has a strong interest in implementing data-analytics solutions with agency partners that address entrenched social problems, like child maltreatment and homelessness. Rhema has previously worked as a policy analyst for the New Zealand Treasury and was a Harkness Fellow at Harvard Medical School in 2007/08. She earned her PhD in Economics from the University of Auckland.
---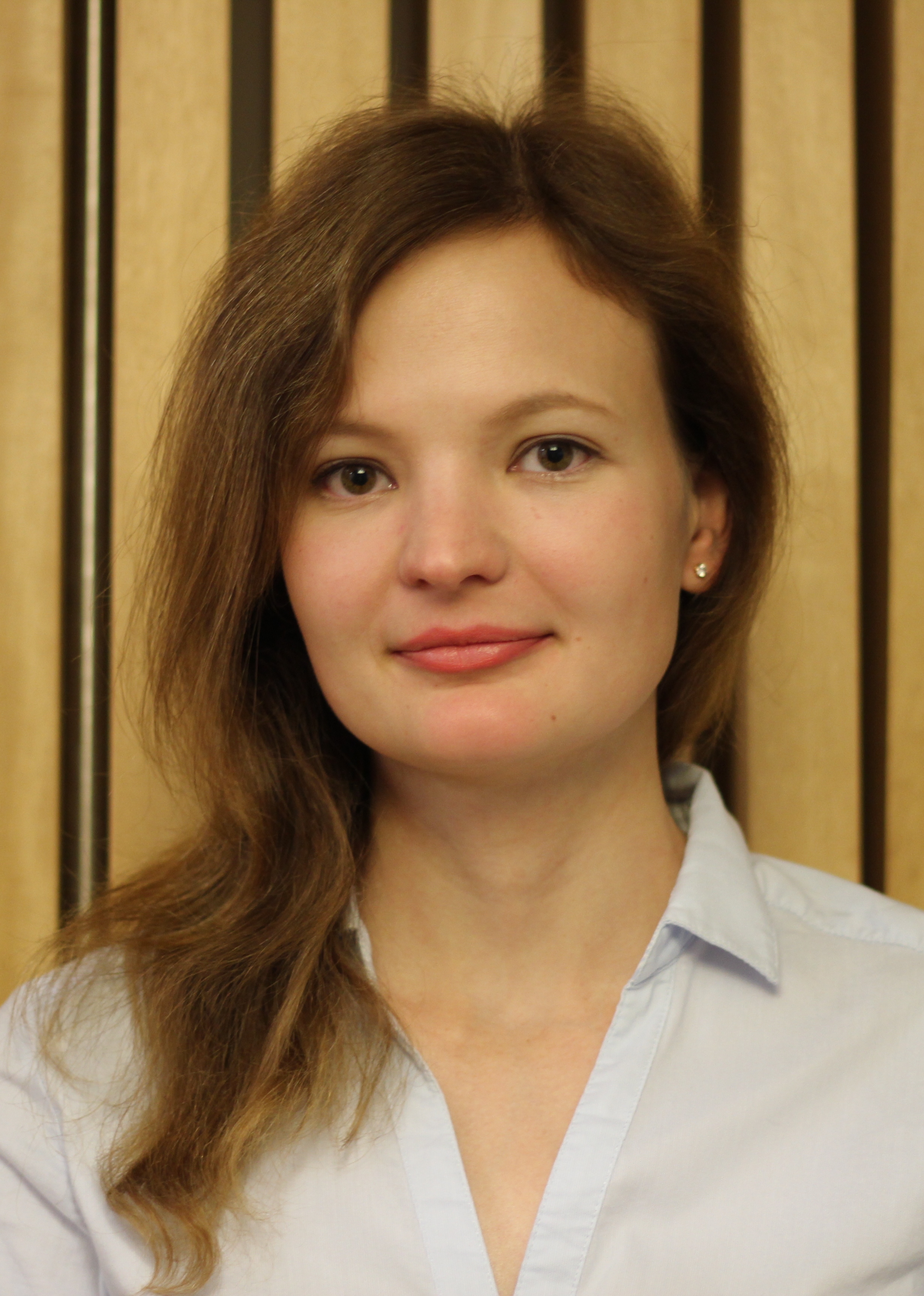 Nina Anchugina
Deputy Director, Senior Research Fellow (Data Science)
At CSDA Nina leads translational predictive risk modelling research projects with human services agencies as well as taking a lead role on operations and strategy.
---

Aimee Wilkins
Director of Communications
Aimee is responsible for communication of the Centre's work to a range of audiences in channels ranging from social media to mainstream media and everything in between. Her role encompasses internal communications, website content and media relations for the Centre. Aimee's previous roles include ministerial press secretary and communications manager for the Faculty of Business, Economics and Law at AUT. She has an LLB (Hons) from the The University of Waikato.
---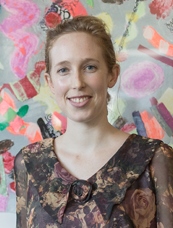 Sophie Joyce
Research Fellow (Economics)
Sophie's research interests are in Health Economics and her focus at CSDA is on New Zealand projects, frequently making use of the New Zealand Integrated Data Infrastructure (IDI), a large research database containing microdata about people and households. Sophie has previously worked as a Visiting Assistant Professor at the School of Economics and a Research Fellow in the Centre for Research on the Economics of Ageing, at the Singapore Management University. Sophie earned her PhD in Economics at the University of Auckland.
---

Diana Benavides Prado
Research Fellow (Data Science)
Diana has particular research and applied expertise in machine learning and data mining. In 2019 she completed her PhD at the University of Auckland, focusing on transfer and lifelong machine learning. Diana is part of the CSDA team working on the Allegheny Family Screening Tool (AFST), a predictive risk model for child maltreatment decision-making. On that project she has been focused on finding ways to optimise the accuracy and transparency of the tool. Diana completed her Master of Computer Engineering and Computer Science at the University of Los Andes in 2012.
---

Chamari I. Kithulgoda
Research Fellow (Data Science)
Chamari's research interests include data mining and machine learning, with a focus on data stream mining. At CSDA she is part of the team working on the Allegheny Homelessness Tool which prioritise supportive housing for people who are at highest risk of harms associated with homelessness. Chamari earned her PhD in Computer and Information Sciences at AUT ("A Staged Approach to Classification in High Speed Concept Drifting Data Streams"). Chamari also has a Master of Science majoring in Financial Mathematics from the University of Moratuwa, Sri Lanka.
---

Athena (Lijuan) Ning
Software Engineer
Athena is a senior IT engineer specialising in programming, data visualisation and bridging the gap between data scientists and agencies.
---

Megh Mayur
Data Scientist
Megh brings experience using Big Data and Machine Learning for reporting, analysis and prediction to his work at CSDA. He is part of the team providing support to the Douglas County Decision Aide, a predictive risk modelling tool for Douglas County, CO (United States) that supports decision-making about incoming allegations of child maltreatment. Megh has a Masters in Data Science from the University of Auckland and has previously worked as a Software Engineer at Accenture.
---

Emily Kulick
US Project Manager
Emily is based in Chicago and - thanks to technology - works closely with the CSDA team in NZ. Emily provides a vital 'on the ground' presence for CSDA in the US, ensuring that existing projects are on track in terms of data, people and process. She also regularly shares CSDA's work with interested groups and individuals around the US. Emily has previously worked at the US Department of Education and at the Allegheny County Department of Human Services, where she was Manager of External Partnerships in the Office of Data Analysis, Research and Evaluation. Emily has an MBA from Carnegie Mellon University, PA and strong interest in using data and analytics for social good
---

Trish Marsters
Co-Ordinator
Trish looks after all of the Centre's administration needs, from finance, contracts, travel, events and HR to supporting smooth day-to-day operations. Trish brings more than fifteen years' of valuable experience in tertiary education sector administration to her role. Prior to joining CSDA she held an administration role in AUT's School of Hospitality and Tourism.
---

Larissa Lorimer
Business Development Advisor
Larissa has been part of CSDA since it launched in early 2016, first as a research assistant while she completed her final year of her Bachelor of Business in Economics and Market Insights*, and now as CSDA's business development advisor. Larissa takes responsibility for managing the director's diary and helping to keep the centre running smoothly by taking on numerous administration, communications and research tasks as well as seeking out and progressing new research and funding opportunities. Larissa took a lead project management role on one of CSDA's current research projects – the "MyDay" workplace wellbeing survey. From July 2019-July 2020 Larissa is based at the Institute for Social Science Research at the University of Queensland as executive co-ordinator (research), working to further the research collaboration between CSDA at AUT and the Institute.
*Market Insights is now called Marketing, Advertising, Retailing and Sales
---

Haley (Huyen) Dinh
Research Assistant
Hayley supports the team with data quality assurance and data visualisation. She also helps with model building and evaluation.
---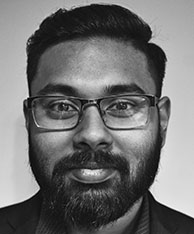 Kiran Sharma Chandradevan
Research Assistant
Kiran supports CSDA's Deputy Director with a range of tasks, focusing primarily on operations, data analysis and data visualisation.
---

Ye (Zoe) Ye
PhD Student and Research Assistant
Ye (Zoe) is the recipient of a 2018 AUT Vice Chancellor's Doctoral Scholarship. She has enrolled to complete a PhD in Economics supervised by Tim Maloney and Rhema Vaithianathan. She intends to complete an economic analysis of all possible changes to the NZ Superannuation that could increase its long-term fiscal sustainability. Zoe is also working as a Graduate Teaching Assistant in the School of Economics. Her previous degrees include a Master of Arts in Economics and a Master of Science in Mathematics, both from the Middle Tennessee State University. In the past Zoe has held actuarial and solvency management roles in government and in the insurance industry.
---
CSDA Alumni
---

Oleksandr Fialko, Data Scientist, Qrious
(CSDA Research Fellow 2017-2018)
Oleksandr joined CSDA with a PhD in physics and a strong mathematics and computing background, keen to pursue a growing interest in data analytics and machine learning.
He saysCSDA provided an excellent opportunity to gain data science experience by working on important and useful applications of predictive analytics. Working under supportive and friendly management, and the chance to travel internationally as part of project work added to his enjoyment of the role.
Oleksandr says the skills he picked up at CSDA were useful in securing, and his new role:
"At CSDA I gained the ability to work with messy real life data and cutting edge machine learning models. I also came away with a deeper understanding of the ethical and moral responsibilities that are part of working with predictive analytics."
---